The holidays are here and there's nothing quite like spreading chicken cheer!
You may have already hung all of your stockings and decorated your tree, but the part we think really takes your holiday decor over the top is your holiday coop!
We went on a hunt across social media wonderland to find our favorite Holiday Coops, and we learned some great tricks for you.
Here are 7 ideas to decorate your feathered family's home!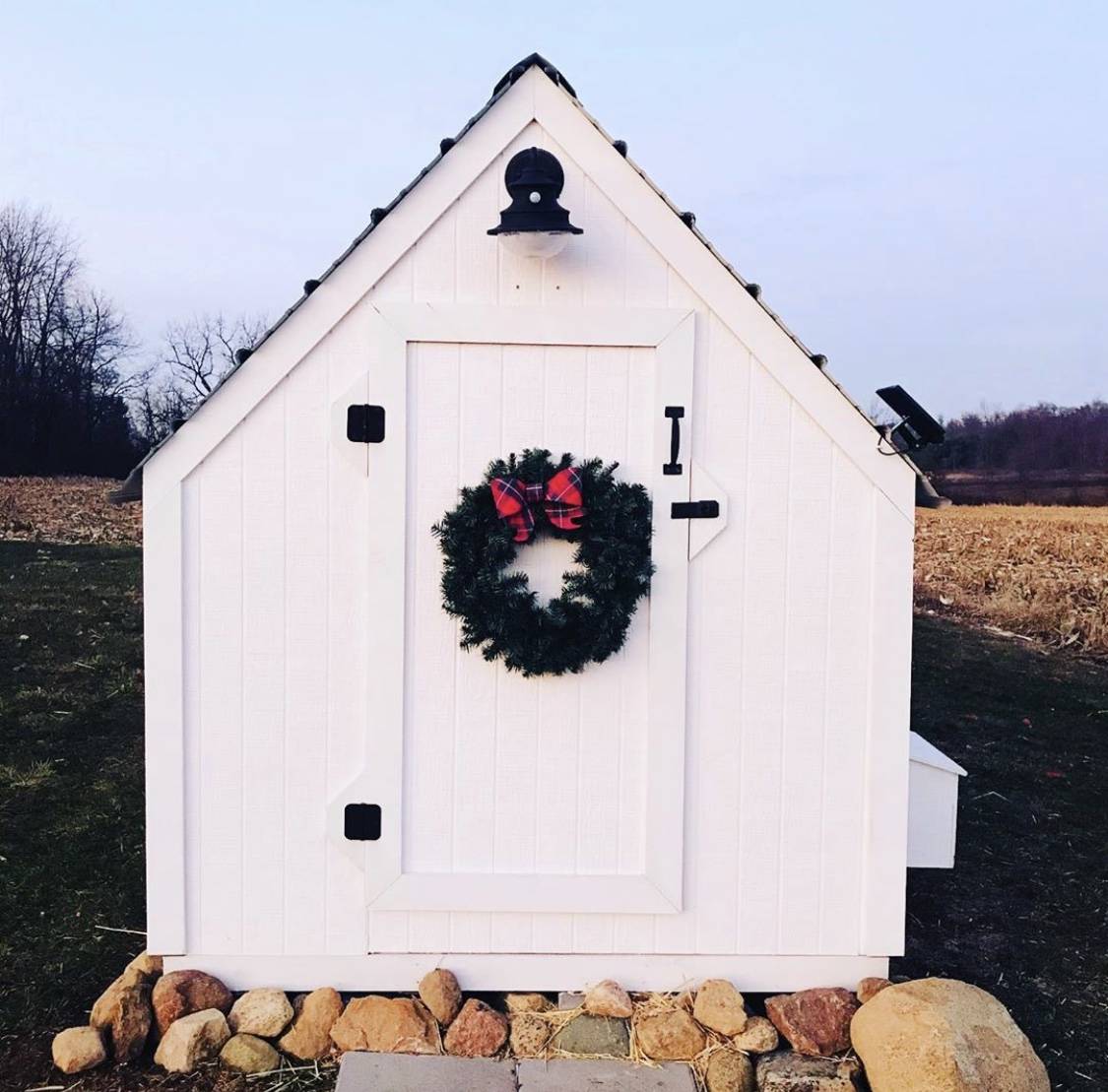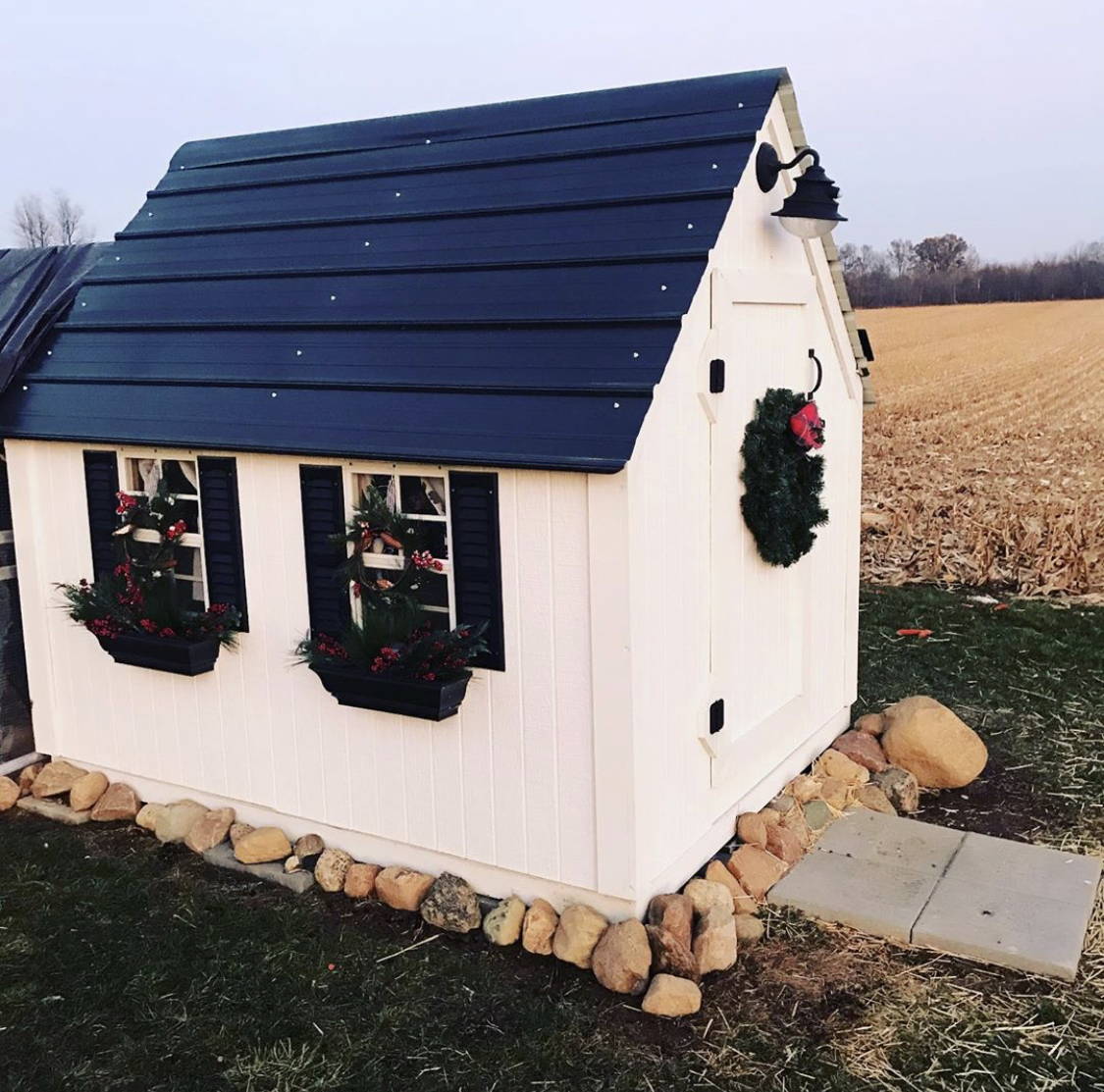 This is a simple touch to easily transform your coop and add that holiday warmth.
Erin of Nut Tree Farmhouse proves the power of a good wreath can go a long way!
*Add a little garland for eggstra appeal!*
It instantly gives your coop a holiday feel that will spread smiles to all who see it.
Both green and faux wreaths can do the trick!
There's just a little bit of homework you need to do before you put a green wreath up, but c'lucky you... we went a head and did it for you!
While most evergreens are non-toxic, there are a few poisonous wreaths to avoid decorating with around your chickens.
Poisonous Evergreens to Avoid:
Taxus Yew
California Holly
Mountain Laurel
Bittersweet
Boxwood
English Ivy
Toyon
Poinsettia
Mistletoe (we know, we are sad about this one too!)
Wow! Deborah of Deborah Gibson Design has us clucking with joy with her coop!
This requires minimal effort, but has maximum impact. Wrap your girls' coop up like and gift and tie a bow on it! Just like a perfectly wrapped present, only this one makes your whole yard feel special!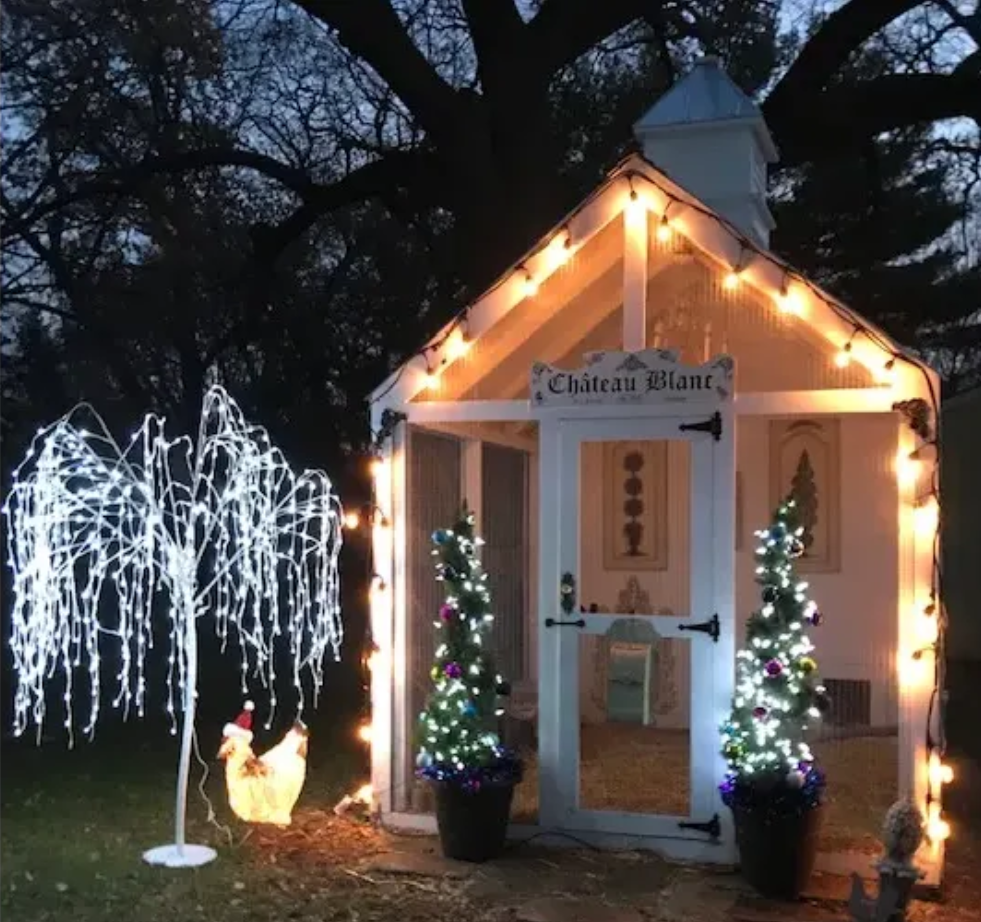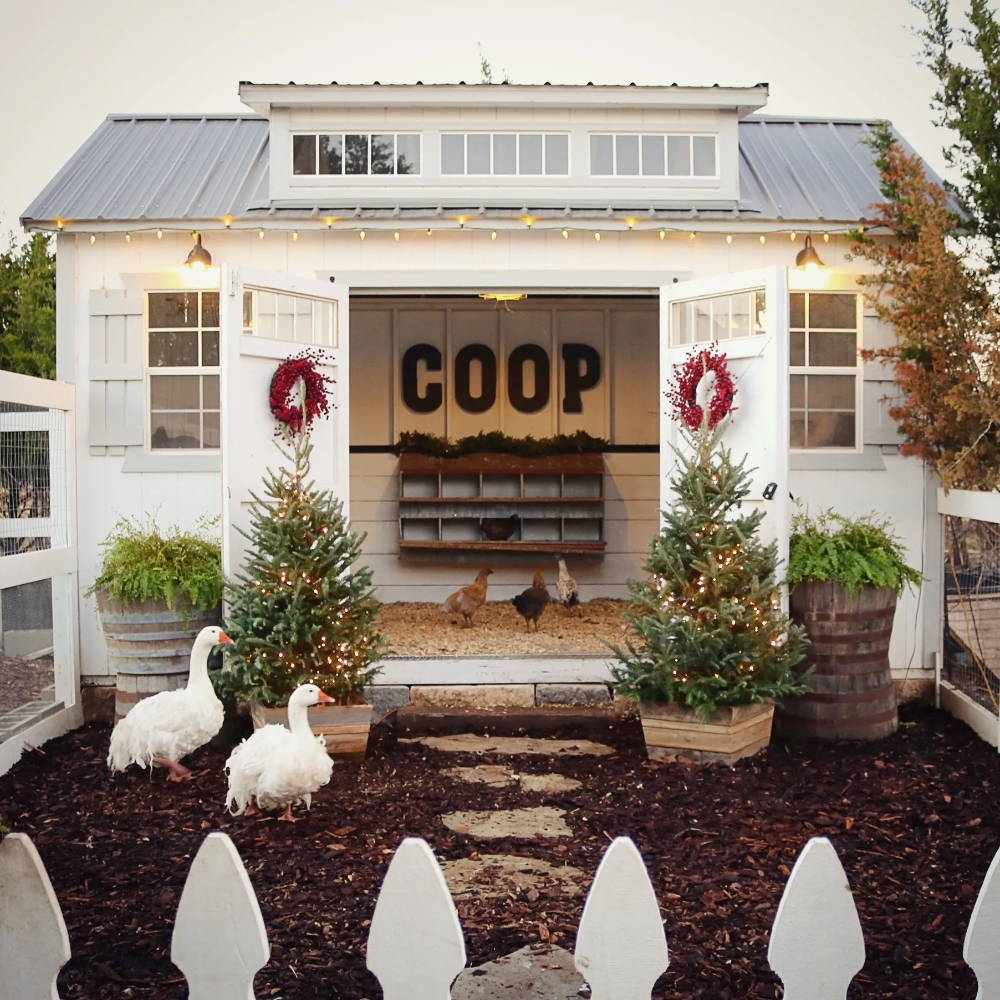 Nothing quite sets the holiday ambience quite like glittering lights!
Adding strategically placed strings to the outside of your coop can really elevate the feel of the holiday spirit!
*Safety tip: Be sure to place your lights where your feathered family isn't likely to have access to them without your supervision!
We love how Julia of Chicks of Chateau Blanc got eggstra festive here with her chicken light! And, don't worry we asked... she found it at Tractor Supply!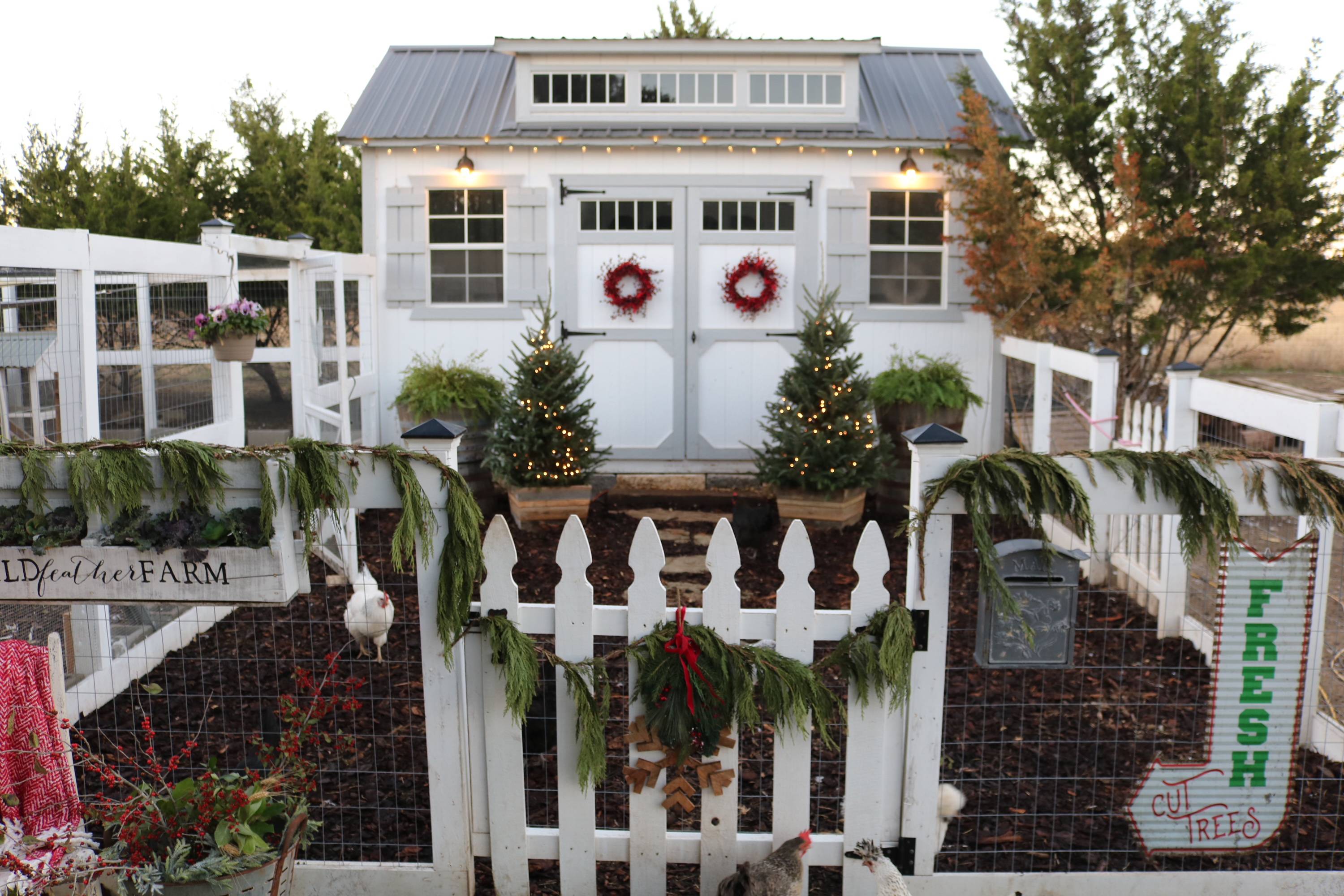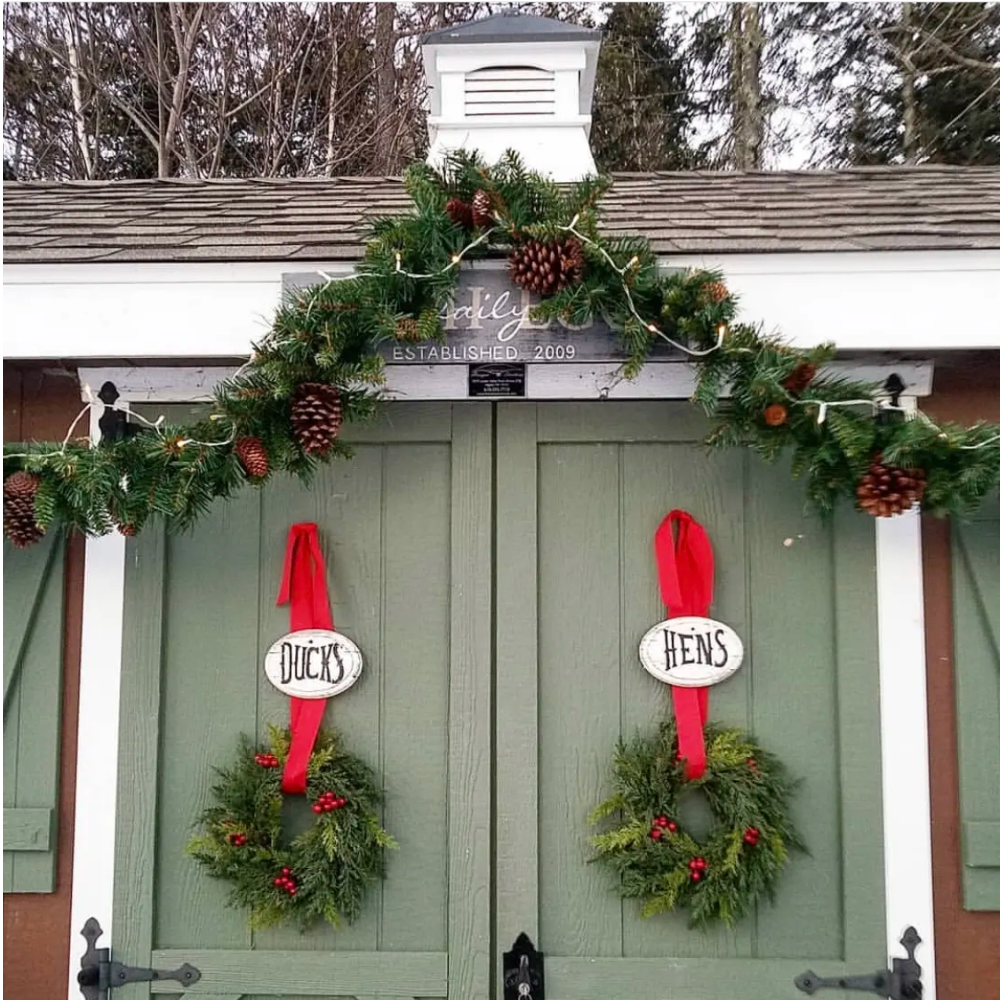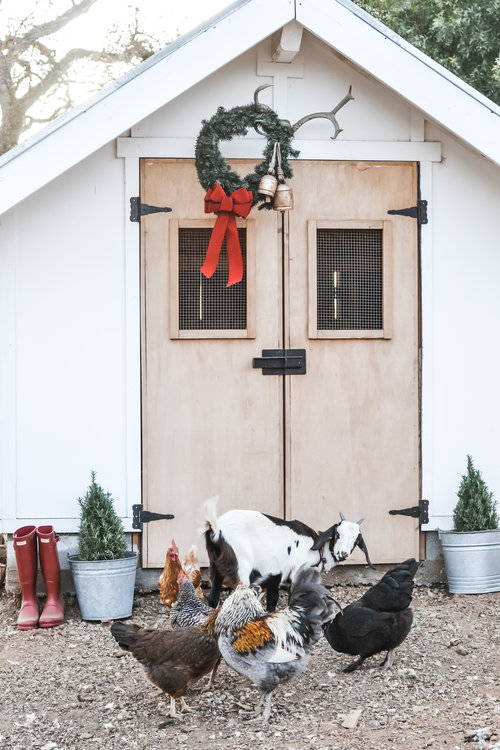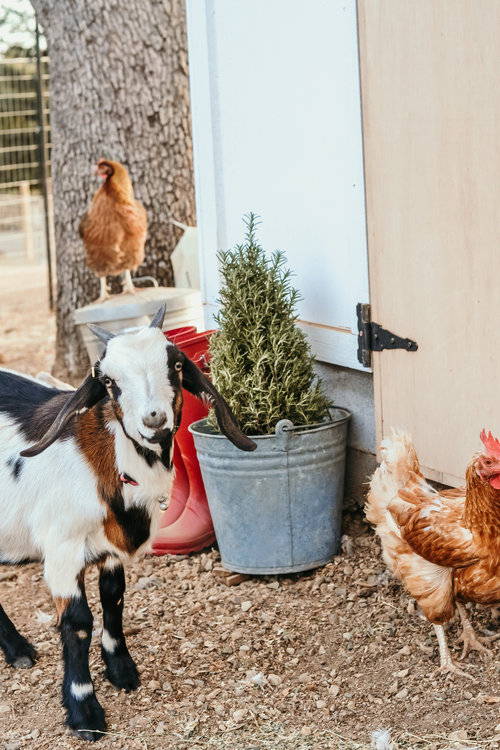 4. Little Decorative Accents
If there's one thing we've learned for sure... it's that a little bit of decor goes along way!
A couple of non-toxic potted evergreens, a stocking or 2, a holiday sign from Home Goods, or possibly a string of jingle bells!
Often times, we find that over the years we've collected a few too many Christmas decorations for the wall space we have. Well, thankfully we have a chicken coop now to dress up too!
Be sure to shop your own attic, before you head out to store, you'd be surprised what you fine and just how great it looks with your coop!
Caroline of Wild Feather Farm, Christina of Thermaland Oaks, and Lisa of Fresh Eggs Daily have given us so much holiday coops-piration and know just how to place a few Christmas decor accents!!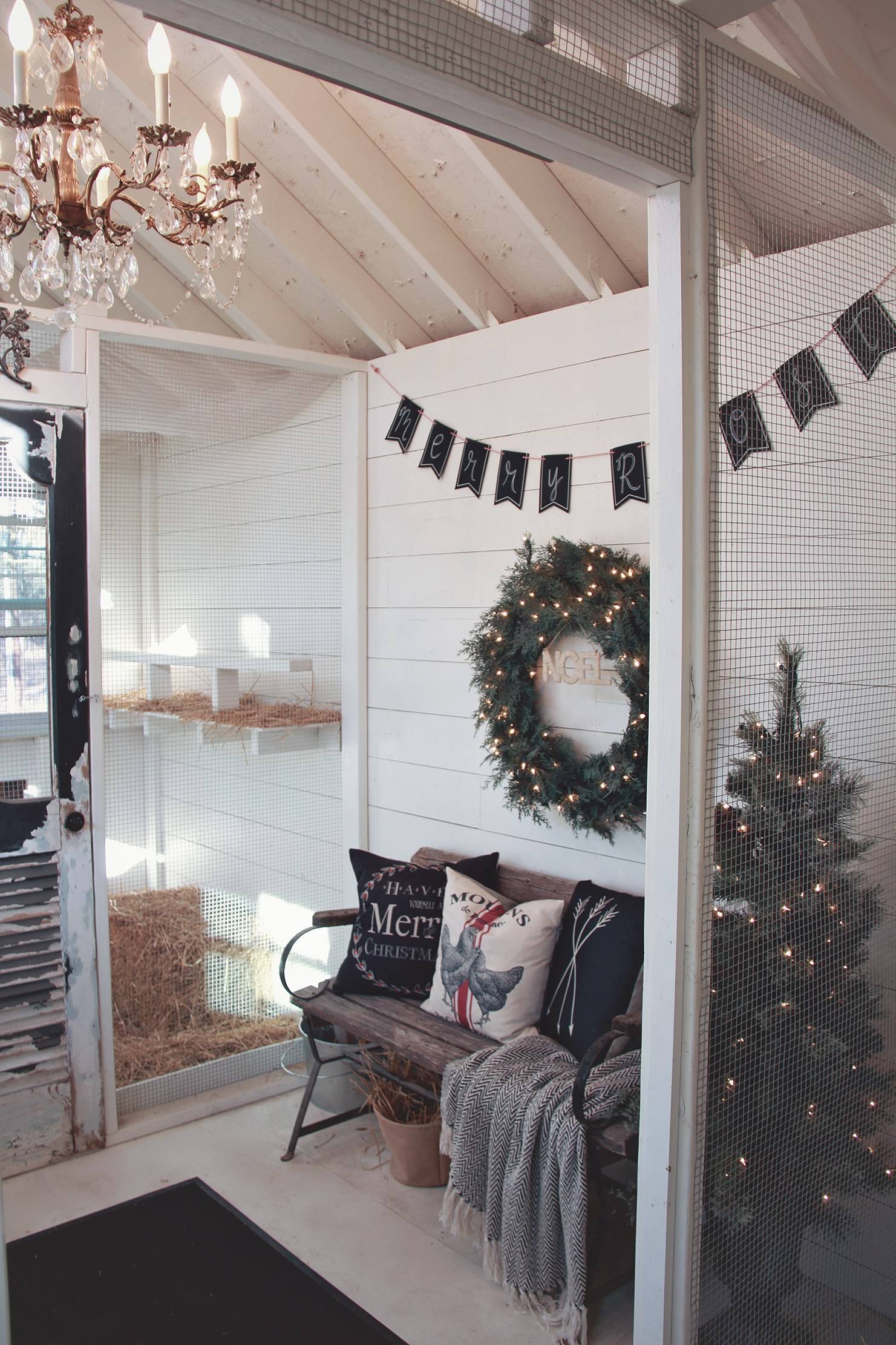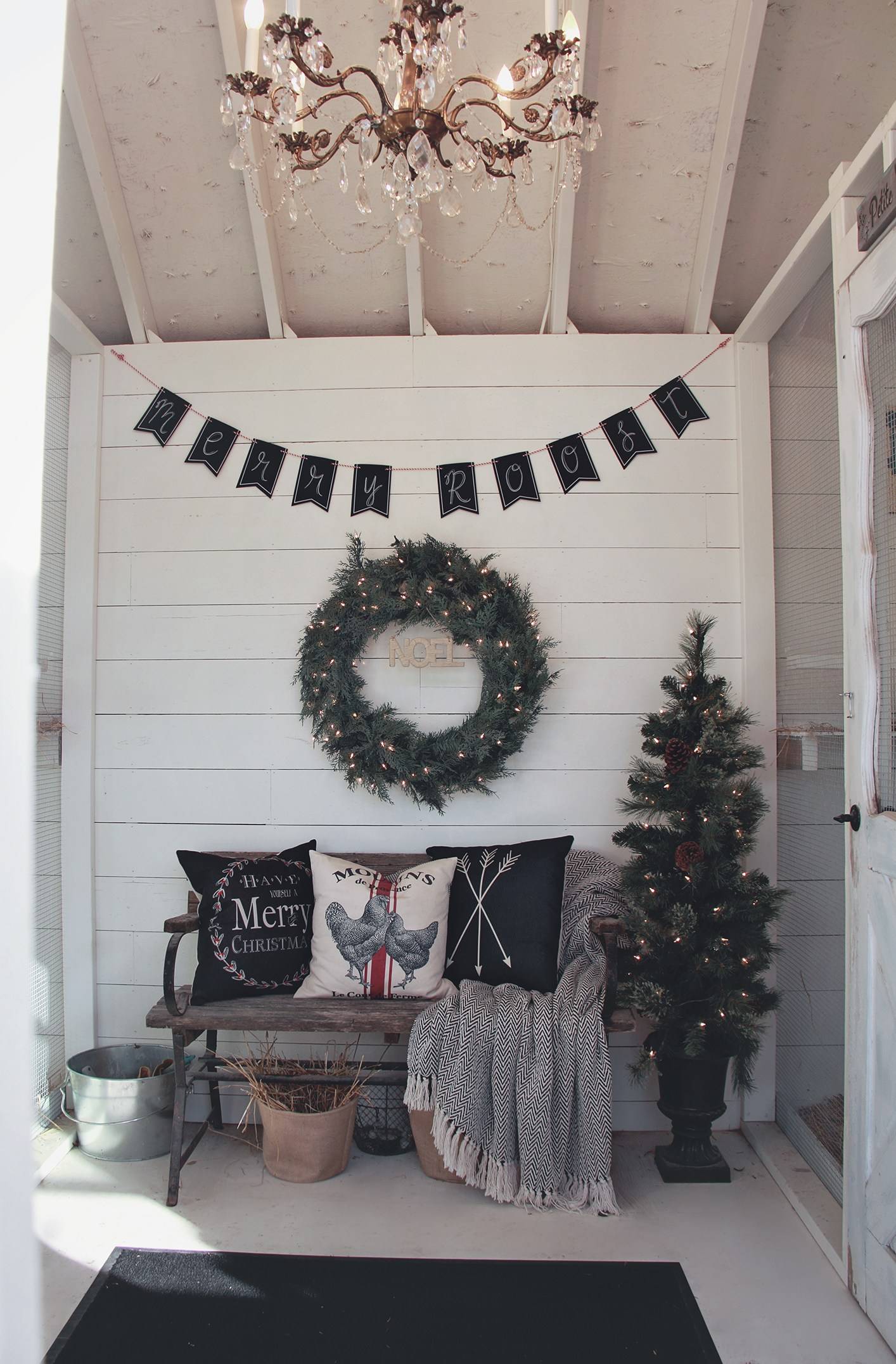 5. A Little Festive Spot for You & Human Family Members
Something every coop should have (no matter what time of year) is a little comfy spot for you and your friends and family can sit back and enjoy spending time with your flock!
We personally love a nice glass of wine in the evening while our girls' enjoy their own #GrubbliesHappyHour too!
In the holiday season we love the idea of making this little spot eggstra cozy and comfy! Adding some decorative pillows and a throw blanket can do just that! We highly recommend a warm spiced cider and cozy evening with your flock during the hustle and bustle of the holidays.
One of the greatest examples of just how to design a cozy human perch for your coop is Erin of 3 Little Black Birds!! We cannot get enough of her coop (photos above!)... s-peck-tacular.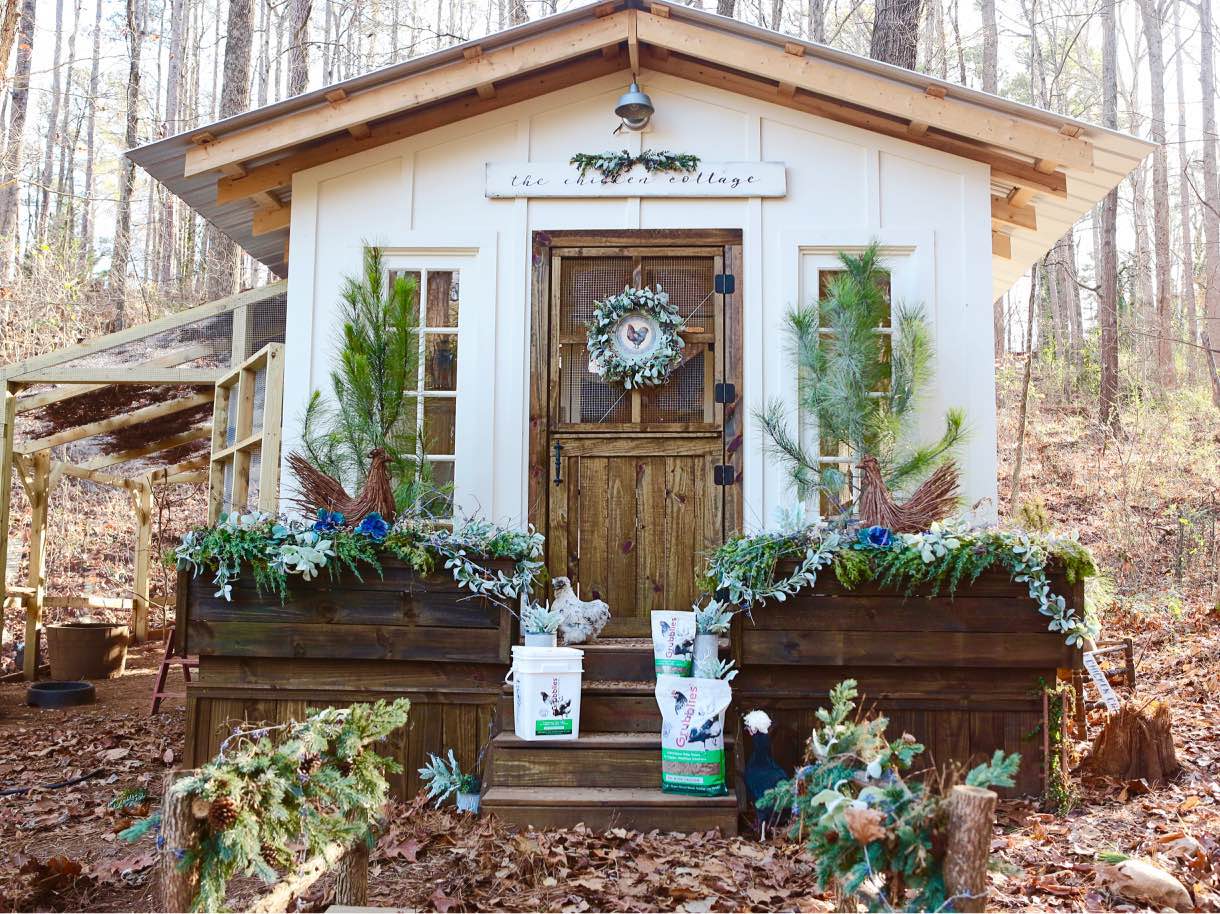 The Grubbly Farms Coop, Designed by Grubbly mama Erin Bankston of Eight Acres Home & Design
5. Deck the halls with Grubblies gifts!
These festive red and green packages are packed with healthy snacks for all of your feathered ones on the Nice List this year. Guaranteed to spread chicken cheer!