The Grubbly Girls head to Coop Camp
With our coffee sizzling and our playlists on cue, Hailey and I hit the road to Indianapolis ("Indy" as the locals call it).
Eight hours later, we made it to the beautiful Zionsville where we were greeted by Brad, Davi, and Reid of Coop Dreams (with hugs & goodie bags!). After we set up our table with Grubblies galore, we were officially ready for the festivities to begin...
Friday Night Social
Friday night was an opportunity to meet all the campers and vendors over a glass of vino. And, boy, did we meet some AMAZING people!
After catching up with the Coop Dreams team, we had the chance to finally meet Shannon and Sei-Hee from Two Creative Chicks (you might know Jokgu and the Flockstars from America's Got Talent), Rachel of Porter Farms, Randi Leigh of Farm Girl Found, Julie from Poultry in Motion, A Coven of Cackling Hens, and many more incredible people.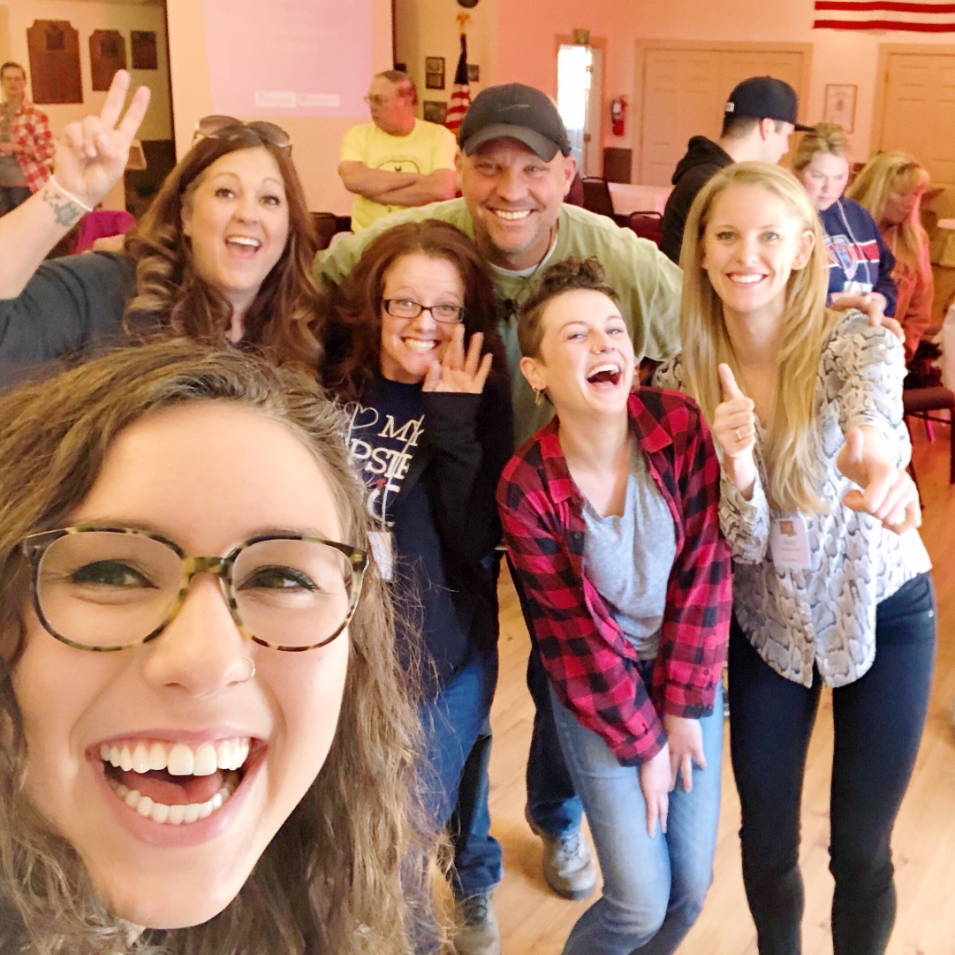 Saturday and Sunday
This is the bread and butter of the event! Coop Dreams packed a wealth of knowledge into these two days with lectures, seminars, and workshops. Among the speakers were poultry veterinarians, feed representatives, and other industry experts who were also available during an "Ask Anything" Q&A.
Highlights
If you're kicking yourself for missing out, we have some s-peck-tacular news...
1. There will be another Coop Camp in 2019.
2. We've compiled a list of highlights from this year's Coop Camp!
Chicken Enrichment by the Two Creative Chicks
The Two Creative Chicks ran the "Healthy Flock Block" where they taught us how to make nutritious snacks for chickens that will nourish them (without empty calories) and keep them entertained.
Shannon and Sei-Hee are the queens of creating a fun and safe environment through enrichment.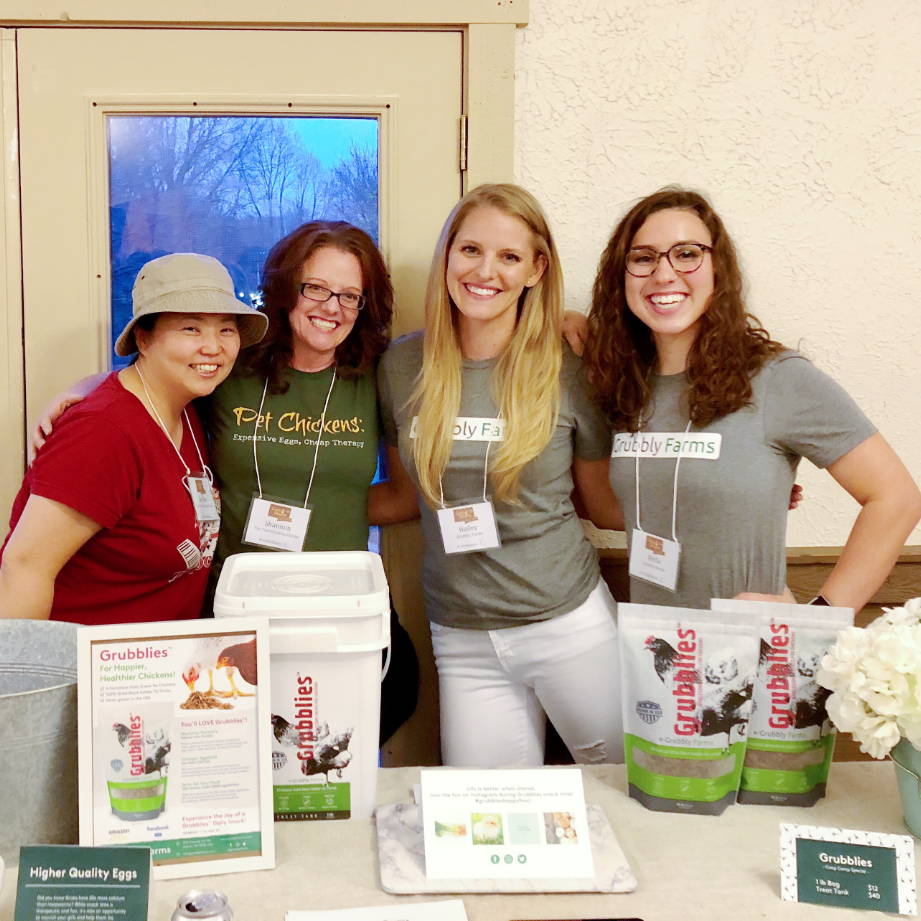 Did you know?
Chicken enrichment avoids and prevents negative behaviors such as feather picking, egg eating, and pecking - while encouraging positive behaviors.
Enrichment appeals to a chicken's instincts. Chickens are curious by nature, so even something as simple as rearranging the run can help get them exploring.
You can find unique ways to give your flock their regular feed (who knew you could create a masterpiece treat dispenser from a water bottle?).  

It's important to build a variety of perches and holes for the birds to escape over-eager roos (or slip out of sight from predators outside). Our chickens love to hide beneath an old root that we dug up in our backyard!
Therapy Chickens by Gwenne Baile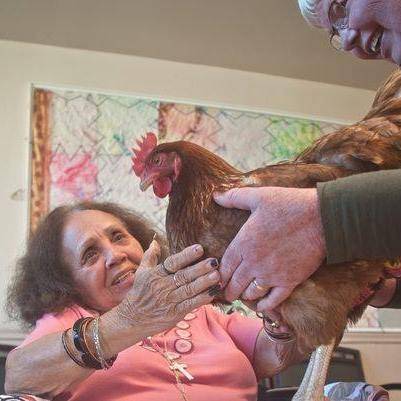 Wait... therapy chickens? Yup, you read that right. Gwenne has been putting smiles on people's faces through chicken therapy since 2015 when her efforts in changing the law allowed her to own chickens. She's visited nursing homes, farmers markets, schools, museums, and more with her feathered companions.
Gwenne's presentation tugged on our heartstrings as she described some of the memorable trips she and her chickens have taken - and the impact they've made. One memory in particular was captured by the news, showing a newsclip of a student singing to Rosebud (a red sex linked hen).
Since Gwenne came out of retirement (from being a nurse for 28 years), she and her chickens have been passionately spreading joy to everyone she meets. If you're ever in the New Jersey area, check out Camden County Chickens or see her next year at Coop Camp!
Biosecurity and Parasites with Dr. Brigid McCrea
Dr. Brigid McCrae gave two fantastic talks on parasites and biosecurity for your flock. While she had the audience squirming at pictures of lice, she gave some useful tips on how to inspect your chickens for lice and mites.
Rule #1: DIRT SHOULDN'T MOVE! If you pick up your bird and split the feathers and wait, any spots (especially on the shaft or near the skin) should stay completely still. If it doesn't, you have a problem!
These external parasites are a problem because it usually accompanies poor health and decreased egg production.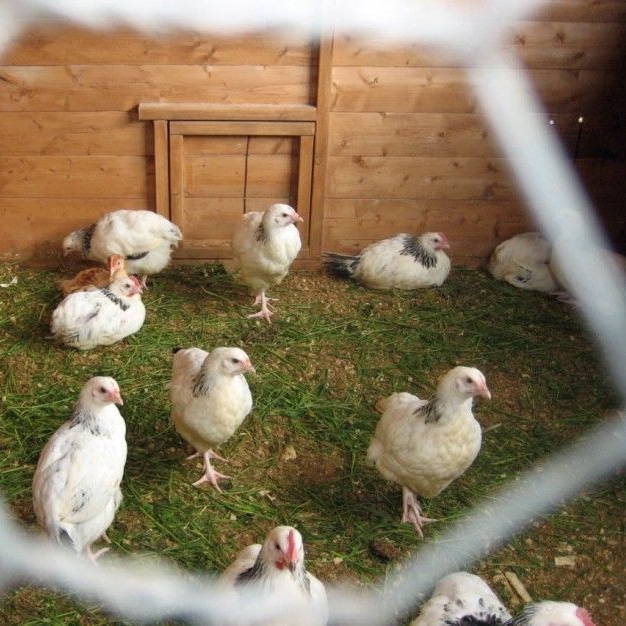 We also got the scoop on biosecurity and the many measures that can be taken to reduce the risk of diseases being transferred from animal to animal or animal to person.
Dr McCrea explained the ins and outs of protecting your flock. She began saying, "do what you can, when you can." You don't have to change everything at once, but making at least some of those changes reduces the risk of harming yourself or your flock.
New Country Organics: Flock Nutrition
Jillian from New Country Organics WOWed us with her ways to help keep our flocks as healthy as possible. Below are some of Jillian's quick n' easy nutritional tips...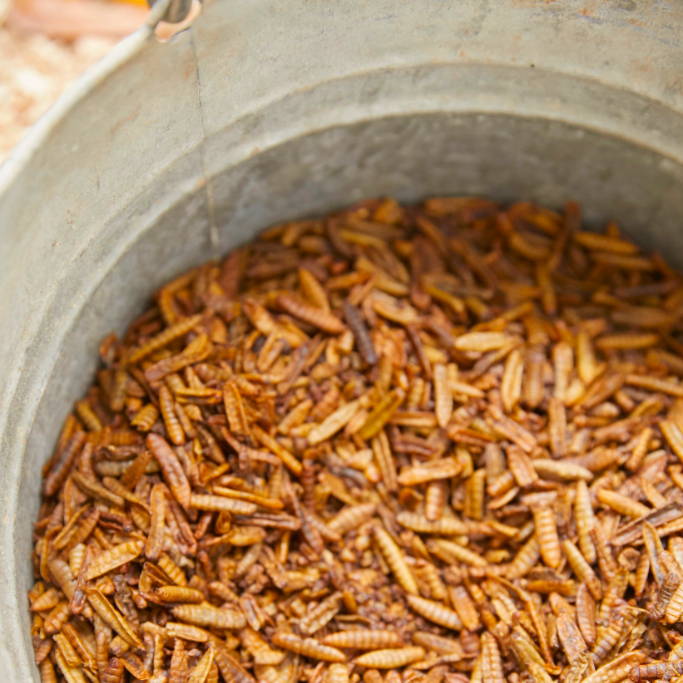 1. Apple Cider Vinegar provides proteins, enzymes, and friendly bacteria that promote healthy guts.
2. Garlic and kelp were helpful additives to your flock's diet. Garlic is considered a prebiotic and natural worker. Kelp is known as a great source of minerals and iodine.
3. Black Soldier Fly grubs are a natural source of methionine, an essential amino acid that is limited in most feeds. Grubs are also great because they're the only insect that has a natural 3:1 ratio of calcium to phosphorous... ideal for adult laying hens.
Special thanks to Davi, Reid, and Brad for making this year's Coop Camp one for the books! Check out Coop Dreams and mark your calendars to go to next year's Coop Camp. We'd love to see you there!