Now that you're experts on the process of molting and you have some tips to help them, you can have some fun preparing your feathered family with some tasty, healthy snacks.
It's certainly heartwarming to watch your partly naked chickens get excited when you bring them special goodies! Below are four different protein-rich and vitamin-filled snacks for your molting chickens.
Quickest, Easiest Snack
The easiest way to give your flock some snacks is to make sure that you're stocked up on protein-packed black soldier fly grubs (Grubblies).
Be sure to give your molting chickens a double serving of Grubblies a day. Of course, if you have a larger flock, you'll need to give them more than a handful, especially when they're molting.
Grubblies are a reliable source of the essential proteins that promote healthy feather production. A daily boost of protein from Grubblies (32% guaranteed analysis) helps speed up the molting process. The eggstra boost of protein will help your chickens grow new, strong feathers and help them regain normal levels of energy and egg output. And an extra daily snack will quickly become their favorite part of molting season!
Easy No-Cook Molting Snack Recipe
There are many snack and treat recipes out there for chickens designed to help with molting. Some are a bit fussy and require cooking. Here's an easy recipe you can simply mix in a large bowl to help your chickens through the molting season. The ingredients provide them with extra protein and carbohydrates, as well as herbs with natural immune-boosting benefits.
No cooking or baking required. Wahoo!
Ingredients:
3 cups Grubblies
2 cup oats (rolled or steel cut oats)
1 cup raisins or dried cranberries
1 cup unsweetened applesauce
2-3 mashed bananas
½ cup black oil sunflower seeds
2 tablespoons freshly grated ginger (1 tbsp if using powder)
1 tablespoon thyme
1 tablespoon oregano
2-3 cloves chopped garlic
Instructions:
Combine all of the ingredients in a bowl and mix well with a spoon.
If you have a larger flock, you can divide the mixture into two halves. Serve one half right away. The other half will keep in the refrigerator for a couple of days if it's covered.
If you have a smaller flock, distribute the mix into silicone muffin tins or regular muffin tins lined with muffin cup liners. Compact mixture into each well.
Freeze for 6-8 hours, or overnight. Then remove each puck and store in a baggie in the freezer. They will keep for a few months.
Defrost each treat puck for about 15 to 20 minutes before serving to your feathered friends!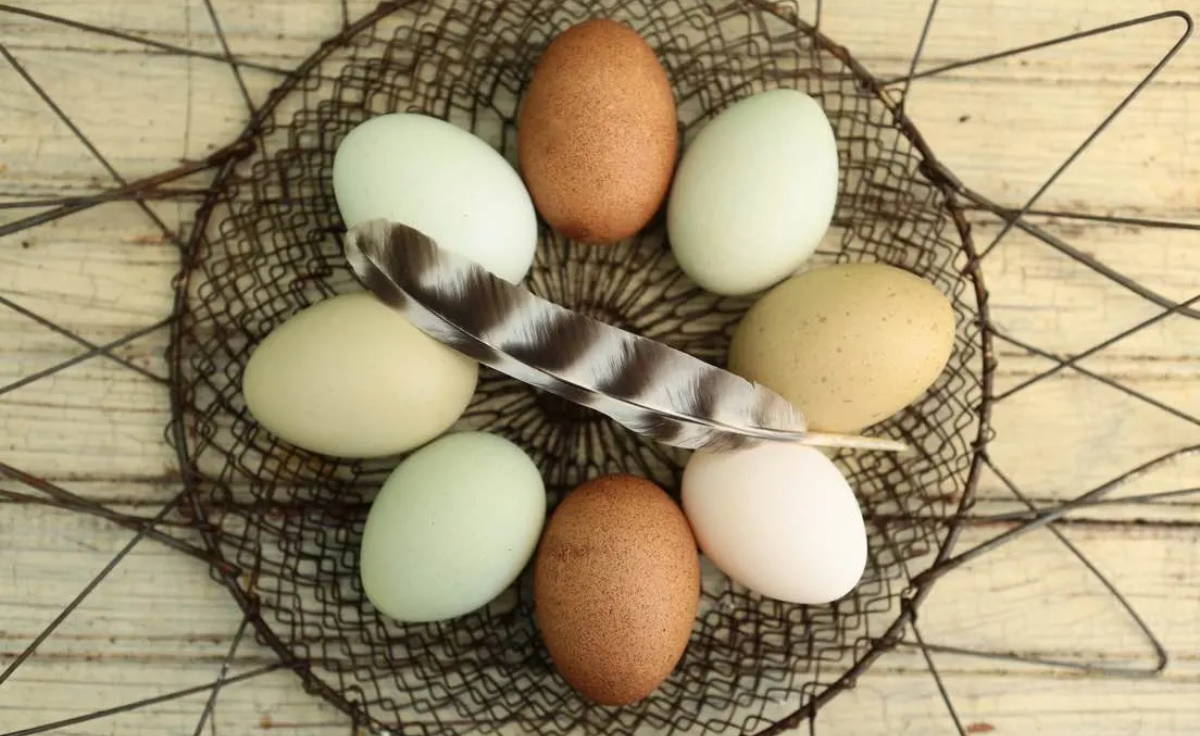 Eggs and grubs are a great combo for a rich, protein-filled snack. Your chickens will surely enjoy this delectable treat, especially if served warm.
Delicious Egg Scramble Snack Recipe
Ingredients:
3 eggs, beaten
1/4 cup Grubblies
1/2 cup chopped kale
1 chopped tomato
1 clove chopped garlic
¼ teaspoon cayenne pepper
Instructions:
Heat a little bit of oil in a skillet.

Pour in eggs. Then add all other ingredients.

Work egg mixture with a spatula, as you would when scrambling eggs for yourself.

Once the eggs are cooked through, remove from heat. Wait a few minutes for the scramble to cool a tad. Otherwise, your eager chickens may burn their mouths! Once cooled, serve to your chickens.
Molting Smoothie Recipe, Easy Peasy!
This one is an easy one. There's no cooking, but you will need a blender. Feel free to substitute and add any fruit or veggie!
Ingredients:
1 mango, seed removed
1 cup strawberries
1 banana
1 apple, seeds removed
1 handful of kale
1 small wedge of cabbage
1 finger of ginger
1 tsp cinnamon
½ cup unsweetened almond or other nut milk
2 cups Grubblies
1 cup oats
Instructions:
Blend the first 9 ingredients in the blender until smooth.
Stir in the last 2 ingredients, the Grubblies and oats.
Serve!
If you have a smaller flock, you can portion this out as necessary. The smoothie will keep in the refrigerator for a few days, or in the freezer for a few months.