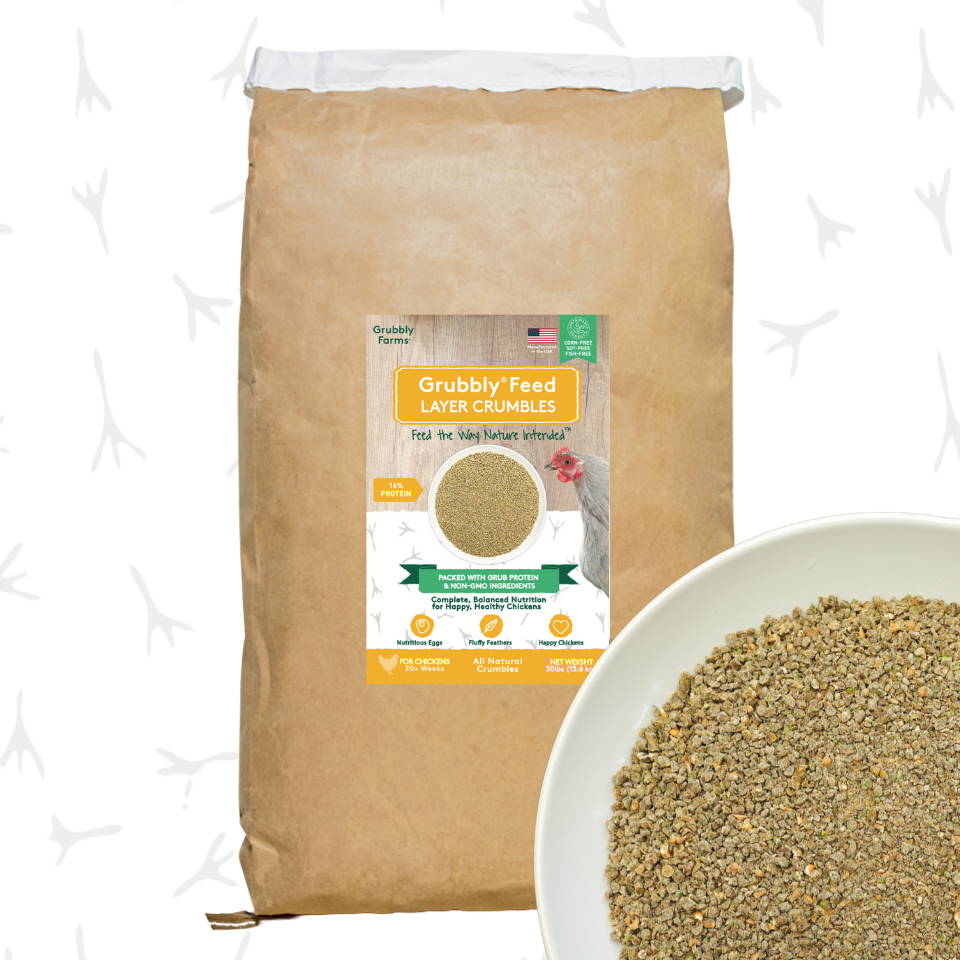 You asked, we listened! It's everything you love about Grubbly Layer Feed Pellets - in crumble form. With farm-fresh grub protein, plants, probiotics, vitamins, and minerals, you can naturally nourish your hens the way nature intended.
✓ Perfect for Picky Eaters and Small Beaks
✓ Made with Non-GMO Ingredients
✓ Soy-Free • Corn-Free • Fish-Free
Sign up today to get get notified when Grubbly Layer Crumbles become available!
Need Feed or Grubblies Now?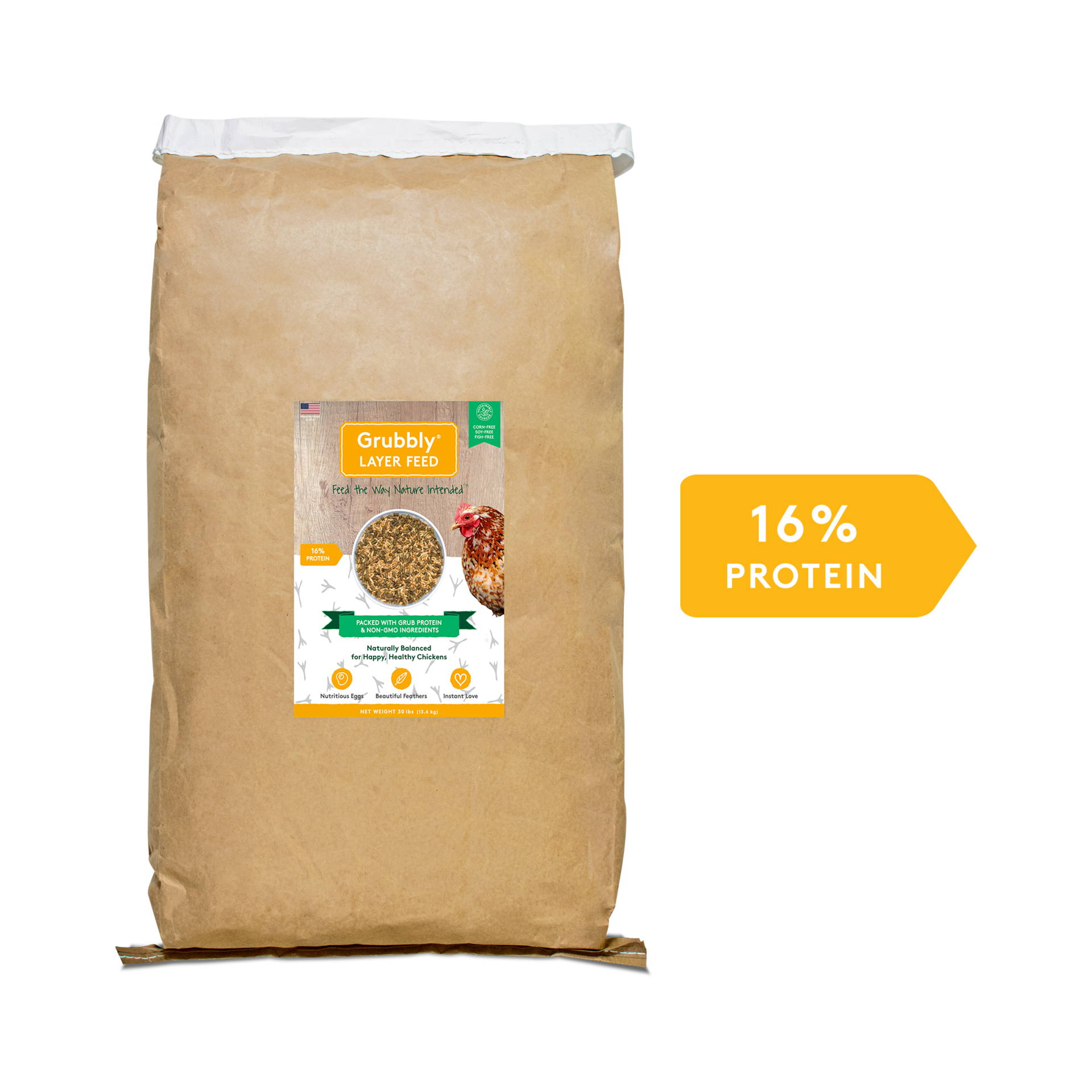 Grubbly Feed Layer
Pellets and Whole Grains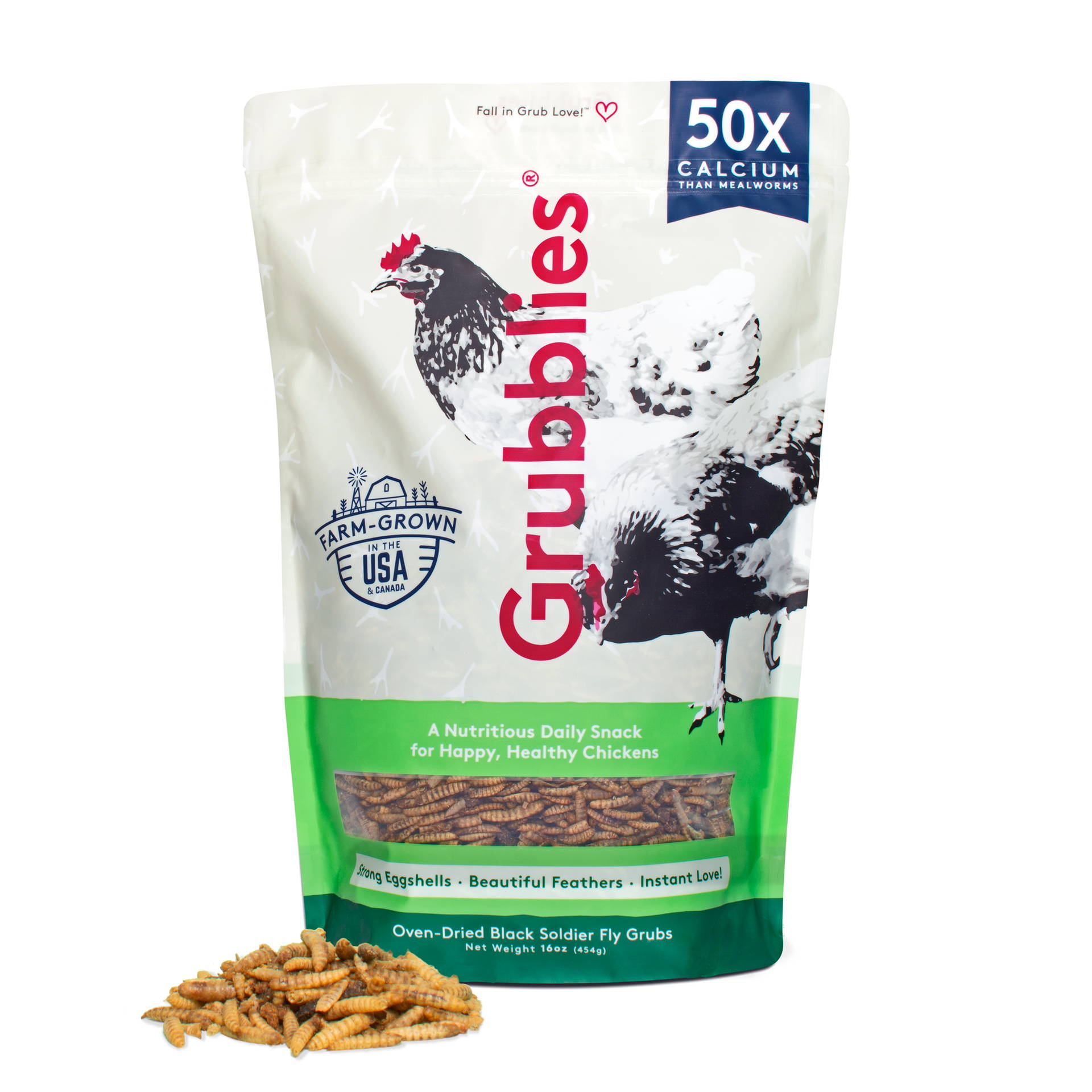 Grubblies
Grown in the USA & CA

Grubbly Little Pecks
Starter Grower Feed